Manchester United today played the first out of two games in the International Champions Cup in Asia and unfortunately lost 1-4 to a better and stronger Borussia Dortmund.
The opponent had started their pre-season earlier than Man Utd, having already played four games before this one. Henrich Mkhitaryan scored Man Utd's only goal (his first in the red shirt) after a nice selfless assist by youngster Marcus Rashford.
Man Utd's starting line-up:
Johnstone, Valencia, Bailly, Jones, Shaw, Blind, Herrera, Mata, Mkhitaryan, Lingard, Memphis.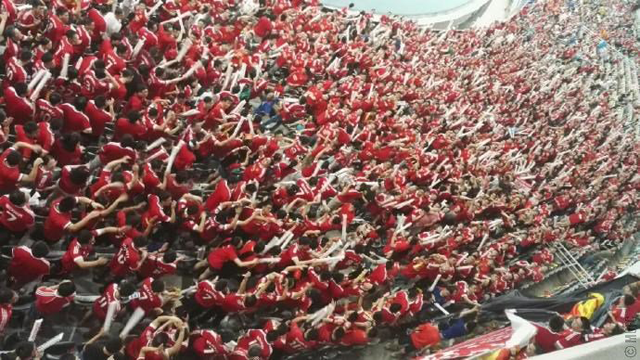 The stadium in Shanghai was completely red with Manchester United-shirts, the size of the Man Utd-fanbase in Asia showed itself in great colors.
Listen to what manager José Mourinho said after the game:
As you probably know by know, Zlatan is not with the team in Asia and will join the team next week.
Remaining pre-season friendlies games for Manchester United:
25 July 13.30 CET
vs Manchester City

Beijing, China
30 July 18.30 CET
vs Galatasaray

Gothenburg, Sweden
(ZLATAN'S DEBUT)
3 August 21.00 CET
(Wayne Rooney Testimonial)
vs Everton

Old Trafford, Manchester
Source: manutd.com/twitter.