Paris Saint-Germain were drawn against Manchester City in the UEFA Champions League Quarterfinal. The first game is played on Parc des Princes Wednesday 6 April 2016.
UEFA CHAMPIONS LEAGUE QUARTERFINALS 2015/16.

Wolfsburg - Real Madrid
Barcelona - Atlético de Madrid
Bayern Münich - Benfica
PSG - Manchester City
Zlatan has never played Manchester City nor have they ever been in the Champions League quarterfinal. PSG start at home.
Wednesday 6 April 20.45.
PSG-Manchester City, Parc des Princes.
Tuesday 12 April 20.45.
Manchester City-PSG, Etihad Stadium.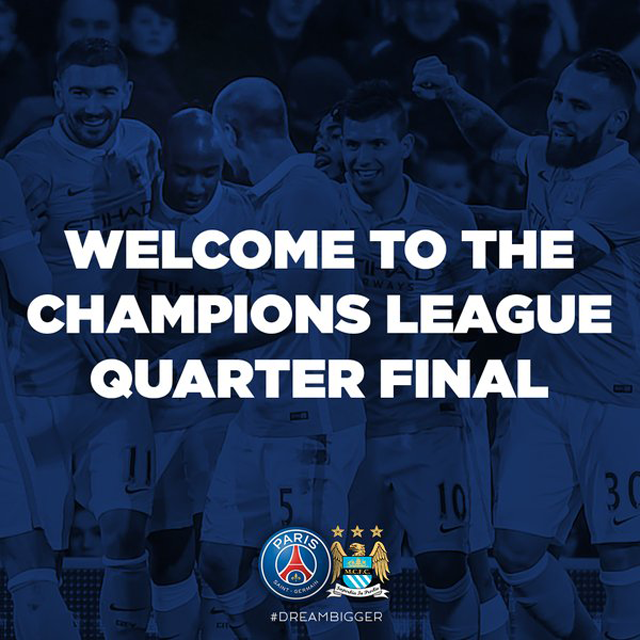 Source: uefa.com.