Zlatan was involved in the two first goals against Saint-Étienne and PSG went through to the Semifinal as expected. Read Zlatan's thoughts after the game.
Tonight (last night), you won 3-1 against Saint-Etienne and advance to semifinal in the French Cup. What do you think of the win?
ZLATAN: "Our goal is to repeat what we accomplished last season, and that means that we had to win."
You were very much involved in PSG's first two goals. Tell us about them.
ZLATAN: "The first goal; I pass forward to Cavani so he gets free. The second; I play the ball from the side and it's a goal."
A disappointed Blaise Matuidi had to leave the pitch tonight with injury problems. Any news on his status – and how would his absence affect the coming match against Chelsea?
ZLATAN: "No, I haven't heard anything yet."
You took some hits as well, and it looked like you were in pain a few times. Is it anything you feel now, after the match?
ZLATAN: "You always feel it, but you keep going anyway."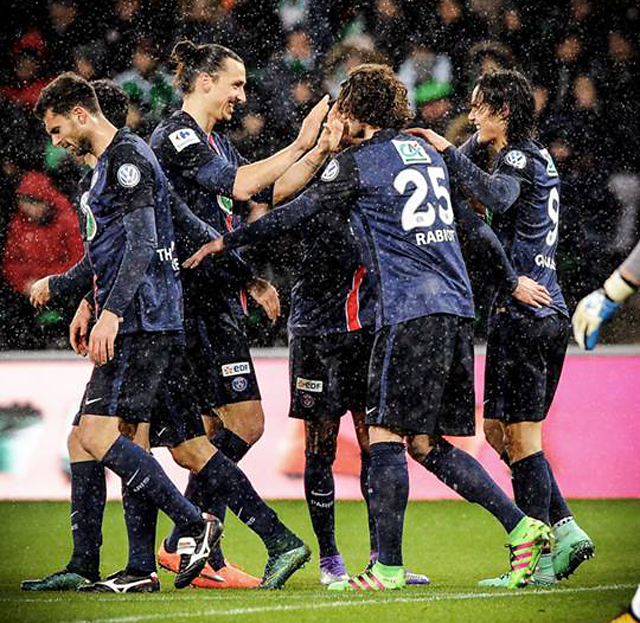 Source: Zlatan Unplugged.