For the third consecutive year PSG will face Chelsea in the UEFA Champions League playoff stage. It's time for Round of 16 in February and March.
Tuesday 16 February 2015 - 20.45
PSG-CHELSEA
Parc des Princes, Paris
Wednesday 9 March 2015 - 20.45
CHELSEA-PSG
Stamford Bridge, London
Stamford Bridge, London
Last season PSG knocked out Chelsea in the round of 16. Zlatan played both games, but was sent off in the second game in Stamford Bridge.
UEFA Champions League Round of 16 2015/16.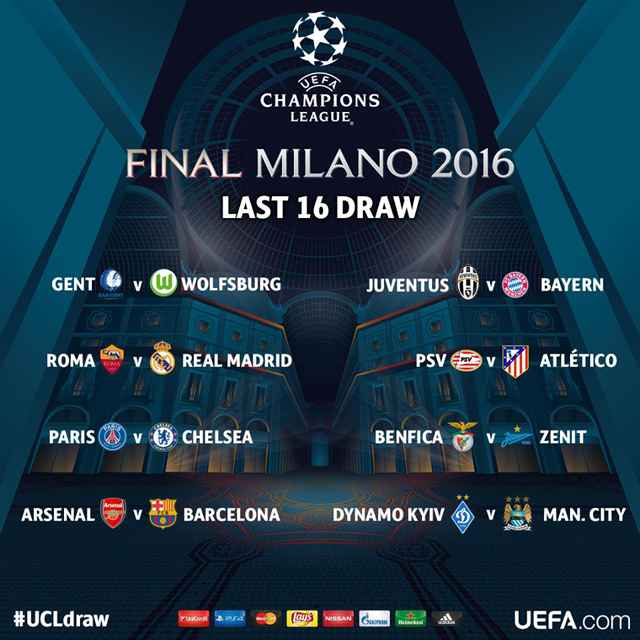 Source: uefa.com.