Congratulations on the strong performance tonight, two beautiful goals, and above all a place in Euro 2016 in France. How does it feel?
ZLATAN: "There is no way to describe it."
You scored the first goal on a perfectly executed corner kick. Was it a well-rehearsed combination that paid off?
ZLATAN: "Yes."
Your second goal was an extraordinary free kick. Describe the fantastic strike.
ZLATAN: "I have been saving that shot."
What would you like to say to the Swedish fans who got to celebrate at Parken, at Friends Arena, and all over Sweden?
ZLATAN: "
Thanks for the support! It wouldn't have been possible without you."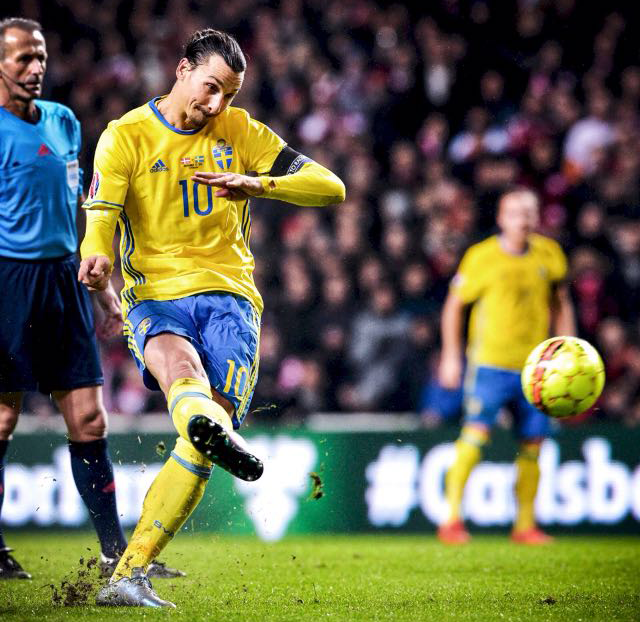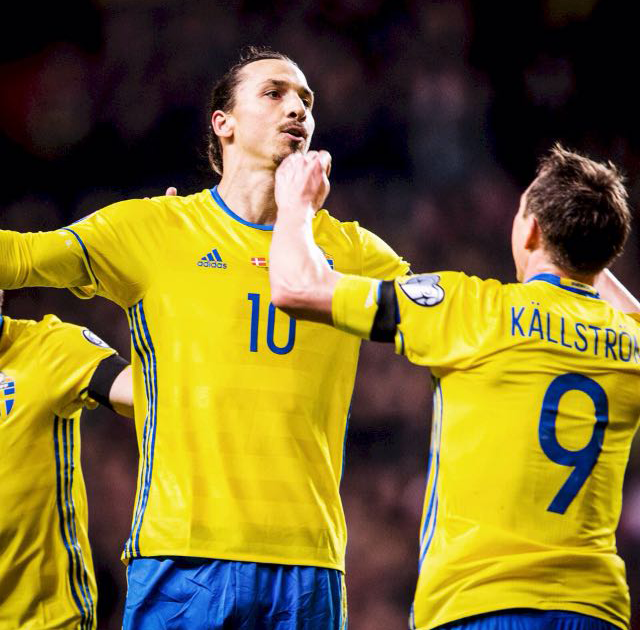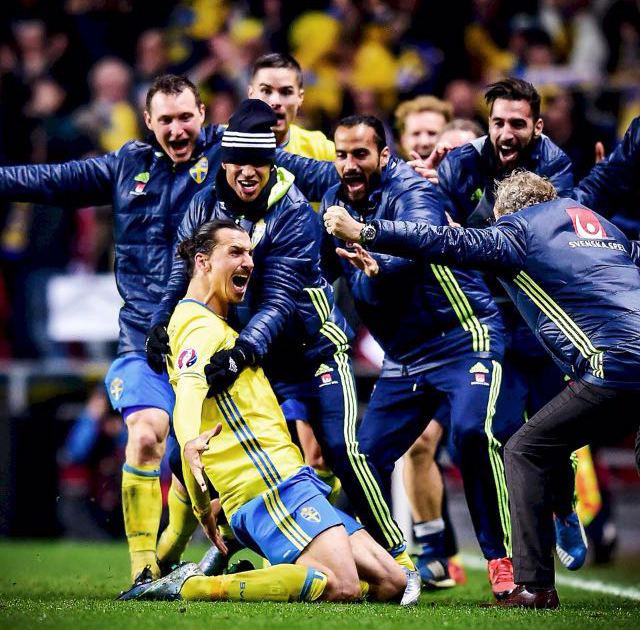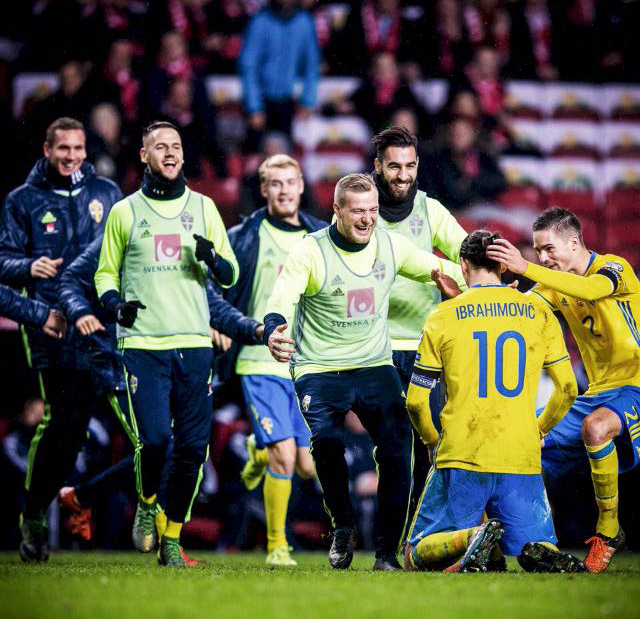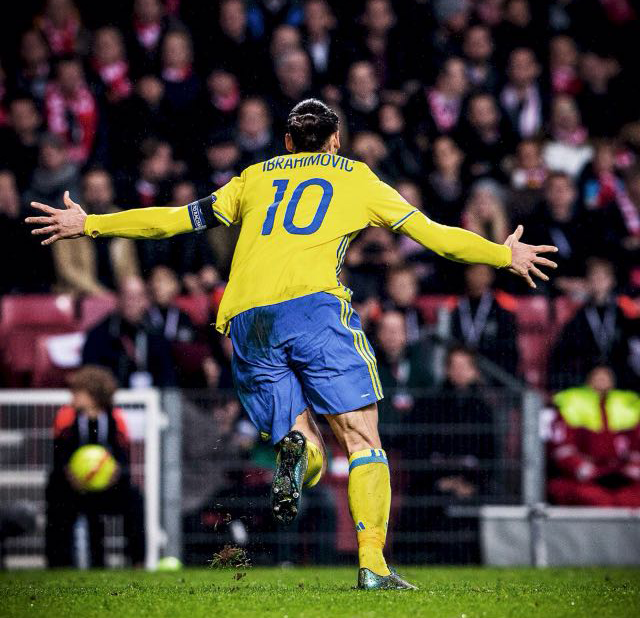 Source: Zlatan Unplugged.