Zlatan today met the Swedish press in Stockholm before the two important EURO 2016-qualifiers against Russia and Austria.
He was asked questions about the rumoured transfer to Milan, his feelings about playing Malmo in the Champions League as well as his thoughts on Russia and his own form.
The press conference is entirely in Swedish but here are some of his quotes.
• The interest from and rumoured transfer to Milan.
"It was concrete from their side and they showed great interest but I said from the beginning that I will stay in PSG. I enjoy it there, I have a good team, the family feels good and my situation in both Paris in PSG are only positive. But they (Milan)wanted it, they wanted it a lot."
• Interest from other clubs (and Milan).
"The interest from other clubs hasn't even bothered me, it's Mino (Zlatan's agent) who is in control of that and when I let him know that I want something to happen, then I show interest. But this summer I've only relaxed, enjoyed the holiday and spent time with my family. So I haven't paid much interest but I know that Milan were pretty desperate."
• The future and what happens after this season.
"We'll see. I don't think so far ahead. It's one year left and I've started the season well. Except an unlucky injury. But I played the full pre-season, the friendlies, the last game and got to win the Supercup so I don't think so far ahead. A year is long and alot can happen."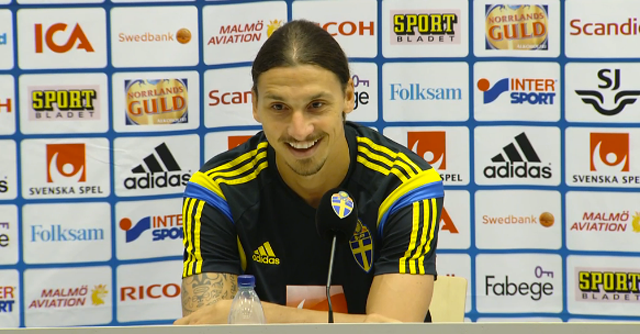 Source: fotbollskanalen.se