Zlatan scored in his first Premier League-game to the visiting Man Utd-fans' joy. They sang the new Zlatan-chant all through the game and Ibra was happy after game.
Your first match in Premier League ended in a 3-1 win for Manchester United. What do you think of your first 90 minutes in the English top league?

Zlatan: "A good, high-tempo match."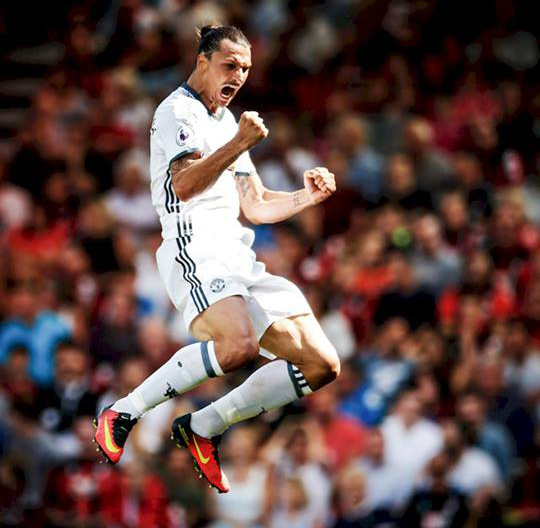 In the 64th minute you scored 3-0, and received the United fans' cheers. Describe the goal and how it felt.

Zlatan: "A shot from long range. I just bow to the audience. What a kick you get out of them!"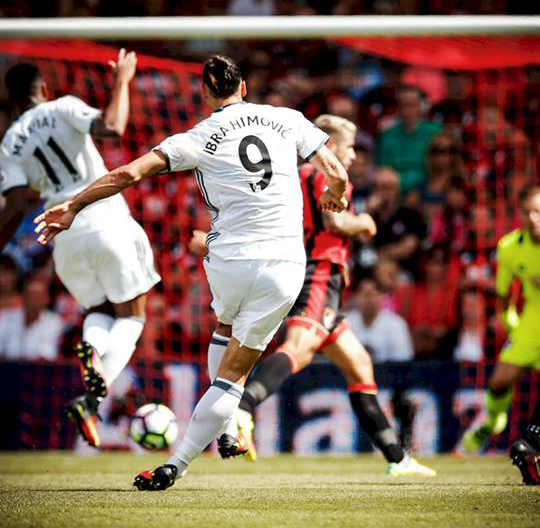 You scored one goal and were involved in several dangerous situations. If you were to grade your performance, what would it be?

Zlatan: "Being a first match it felt good."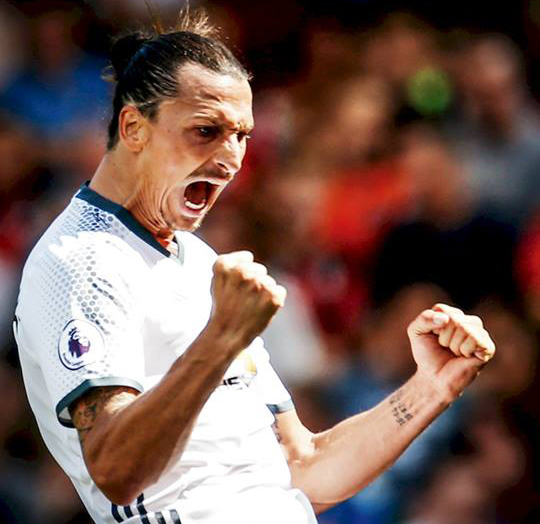 At your side today in the United offense were Juan Mata, Wayne Rooney, and Anthony Martial. What do you think of your collaboration?

Zlatan: "It worked well, and the collaboration will only get better with all of them."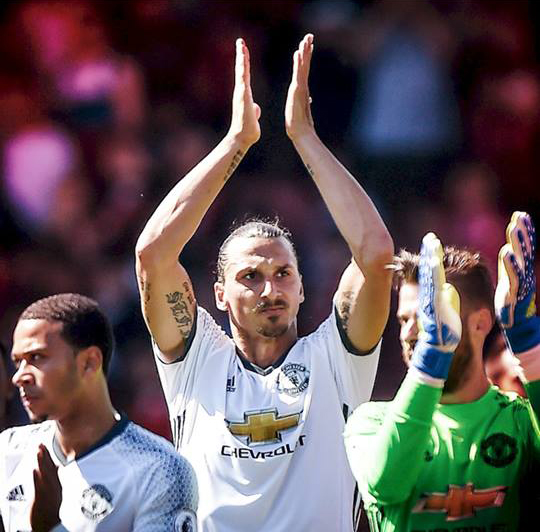 Source: Zlatan Unplugged.