As expected, Zlatan will not join Manchester United on the pre-season tour in Asia in which they first play Borussia Dortmund on Friday.
Manchester United today released the 25-player squad who are going and together with Zlatan the following players are not going: Darmian, Varela, Blackett, Schweinsteiger, schneiderlin, Fellaini, Wilson, Martial.
The Manchester United-squad: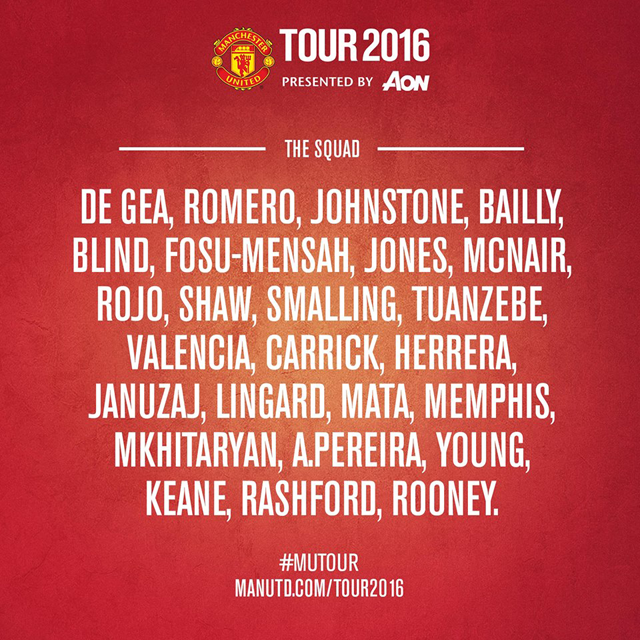 Pre-season friendlies games for Manchester United:
22 July 14.00 CET
vs Borussia Dortmund

Shanghai, China
25 July 13.30 CET
vs Manchester City

Beijing, China
30 July 18.30 CET
vs Galatasaray

Gothenburg, Sweden
3 August 21.00 CET
(Wayne Rooney Testimonial)
vs Everton

Old Trafford, Manchester
Zlatan now most likely makes his debut against Galatasaray on 30 July in Sweden.