Zlatan scored his 46th goal of the season when PSG drew 1-1 away against Bordeaux in the second last Ligue 1-game of 2015/16. Zlatan had to go off in the 71st minute with some pain, read Zlatan's thoughts after the game.
Tonight's match ended 1-1, and Bordeaux continues to be the only team PSG hasn't beaten during this year's Ligue 1 season. What do you think of the draw tonight?
ZLATAN: "Not many chances for neither one of the teams."
You scored 1-0 for PSG, the 300th league goal in your career, as you headed a ball from Angel Di Maria in the 71st minute. Tell us about the goal.
ZLATAN: "A good ball and I steered it in. A good goal."
You were substituted in the middle of the second half, and seemed to be having some injury problem. Was this what caused you to leave the match early?
ZLATAN: "Felt something in the muscle."
How does the injury feel now, and do you think it's an injury that will affect you at all after today's match?
ZLATAN: "I hope not."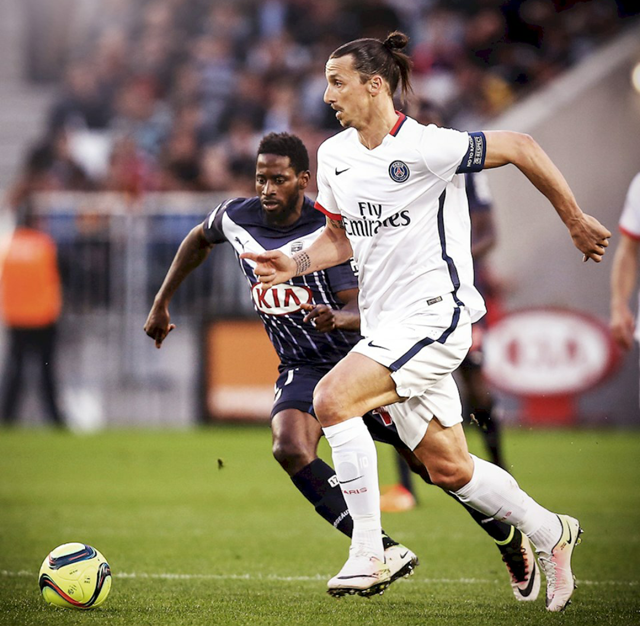 Source: Zlatan Unplugged.