PSG won the League Cup final and Zlatan brought home his 29th career trophy. He didn't score today but was happy anyway. Read hid thoughts after the game.
The third straight Coupe de la Ligue title for you and your Paris Saint-Germain – your 29th title! Your feelings directly after the final whistle?
ZLATAN: "Another trophy."
No goals by Zlatan today, Pastore and Di Maria were the scorers in tonight's 2-1 win. A few words about your teammates who decided the match today?
ZLATAN: "It was all about winning today, so I thank them for the trophy."
It was a really nice atmosphere at Stade de France, with thorough support for both teams. What did the pressure from the stands feel like on the pitch?
ZLATAN: "Very good."
How will Paris Saint-Germain celebrate the club's sixth League Cup title tonight?
ZLATAN: "With joy."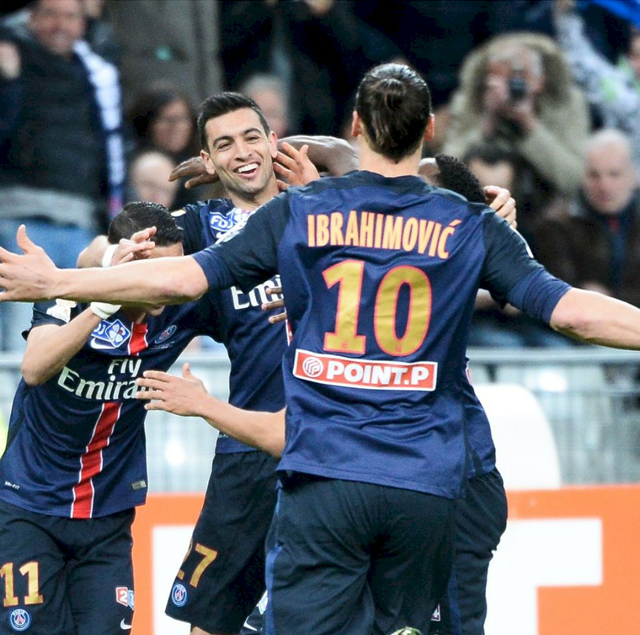 Source: Zlatan Unplugged.