Zlatan once again became the gamewinner for PSG when he headed in 0-1 against Toulouse in the 73rd minute tonight. Read Ibra's thoughts after the game.
Today PSG won away against Toulouse. What do you think of the win tonigh?
ZLATAN: "A difficult match on a bad pitch, but we won."
You decided the match in the 73rd minute when you headed 1-0 for PSG. Tell us about the goal!
ZLATAN: "I went towards the second post. I get the ball after a header by David Luiz, and I nailed it."
Right before the goal you were involved in a penalty situation where the referee chose not to blow, instead it's a goal kick for Toulouse. What do you think of the situation?
ZLATAN: "It's not a penalty."
Marquinhos and Pastore had to leave the pitch tonight with injuries, while Thiago Silva and Di Maria not were on the team of the same reason. With the Champions League less than a month away are you concerned by the injury status?
ZLATAN: "No."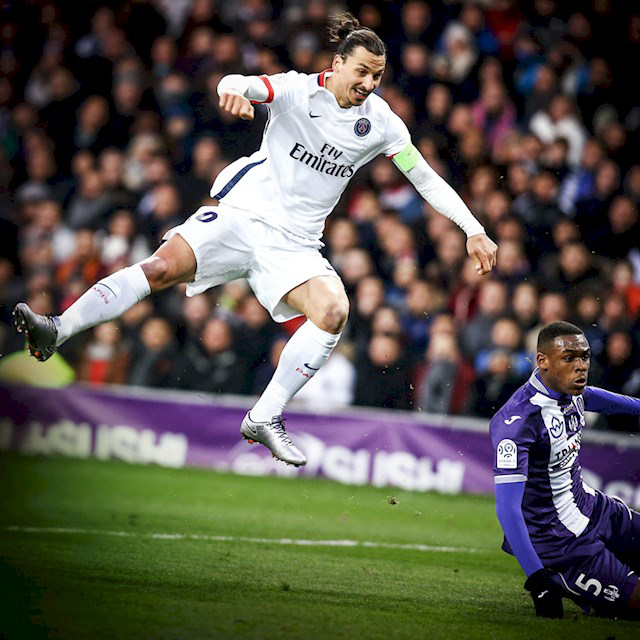 Source: Zlatan Unplugged.