PSG are in Doha, Qatar and today they played Inter in a friendly game. Blanc put several key players on he bench, but Zlatan started. PSG won 0-1, Augustin scored the only goal in the first half.
AUGUSTIN SCORED JUST BEFORE HALFTIME
The first half was pretty slow and friendly. PSG had most of the possession and tried to create chances, but failed to score until the very end of the half. Then Augustin ran open and placed in 0-1. Before that, Verratti had the biggest chance in the 29th minute when his right shot hit the underneath of the crossbar. Zlatan had a nice left shot that was saved by Handanovic. 0-1 to PSG at halftime.
EVENTLESS SECOND HALF
Not much happened in the second half. PSG kept having the ball and had some semi-chances while Inter had a few counterattacks. Trapp made a great save on a Jovetić-shot, but that was about it. Both teams made several substitutions in the second half, among them Blanc replaced Zlatan with Lucas in the 64th minute. 0-1 to PSG at fulltime.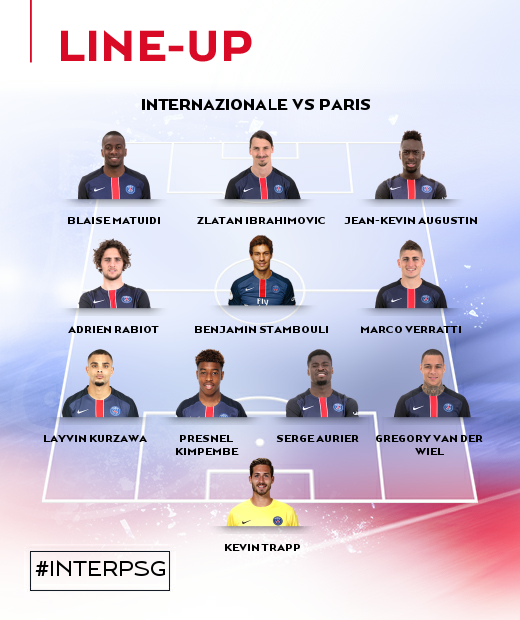 Source: PSG Qatar Winter Tour.