Zlatan today met the press before the emotionally symbolic game against his old team Malmö FF. He talked about his feelings about Malmö FF, his old town Malmö, the game and much more. Here are some of Zlatan's quotes.
ABOUT HIS POTENTIAL NERVED BEFORE THE GAME:
ZLATAN: "I'm not tense, I look forward to the game. It's gonna be an exciting game. I don't play in the Malmö-shirt, I play in the PSG-shirt but I get to play MFF on my home court. It feels unbeliavable, it's like this is the icing on the cake on my journey."
"It's been a long adventure but it's only been positive so I'm only gonna enjoy it. It hasn't happened to alot of players but it's happened to me so I don't know what more there is to say. It will be a memory for life."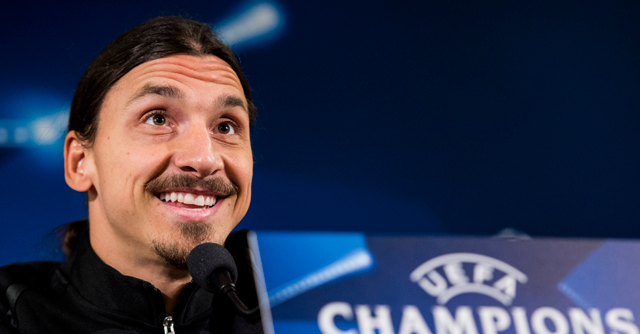 ABOUT WHAT PSG IS LACKING COMPARED TO THE BIGGER TEAMS IN EUROPE:
ZLATAN: "I think it's the experience. This team is in the fourth year, with all respect to what happened before, it's a brand new team. Every day that goes, we become better. In France we are dominating totally and we have done it for the last three years but we are still becoming better and better."
"In Champions League we have done good but of course everybody expects us to win it because of the names we have in the team and how easy it is. But it's not easy, it's all about the small details and can the club get the experience in the Champions League they will reach their goals. That is what the motto is "Dream bigger", and that is to win everything."
"What will happen this season in the Champions League.. we are doing good so far, where we will arrive I don't know because we can't think further than we are so.. Now we are in the group stage, tomorrow we have the chance to qualify from the group and let's see what happens afterwards."
If you can't watch the video due to geographical reasons, try installing this in Chrome.
Source: Press conference, Malmö New Stadium/Fotbollskanalen.