Zlatan and striker partner Edinson Cavani found each other brilliantly when PSG beat Saint-Étienne 4-1. Zlatan scored a goal and assisted Cavani to another. Read his thoughts after the game.
The match against the expected top team Saint-Etienne ended in a quite comfortable 4-1 win for PSG. What do you think of the match?
ZLATAN: "A very good match."
You keep having a good time against Saint-Etienne and tonight you scored your twelfth goal against the team. How come you score so many goals against the Loire team in green?
ZLATAN: "It works well against all teams, not just Saint-Etienne."
Scoring was led off by Layvin Kurzawa and it was the left-wing defender's first goal in the PSG jersey. What qualities do you see in Kurzawa and how do you think he is managing his first season with the team?
ZLATAN: "The future looks bright for him."
The following two PSG goals were made after beautiful combinations by you and Edinson Cavani. What is it that makes the collaboration between the two of you work so well – and keeps getting better for every match?
ZLATAN: "It has always worked well."
You were substituted with twenty minutes left in the match. Was it a tactical decision or did you feel one of your previous injuries?
ZLATAN: "I have a fever and a sore throat today."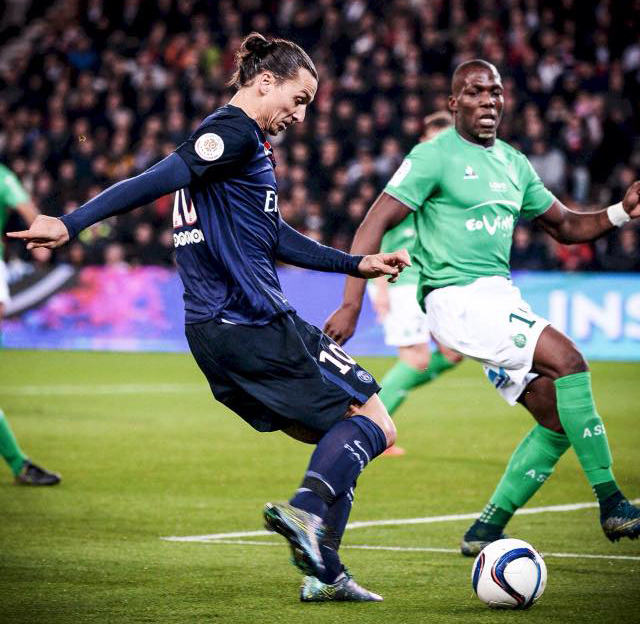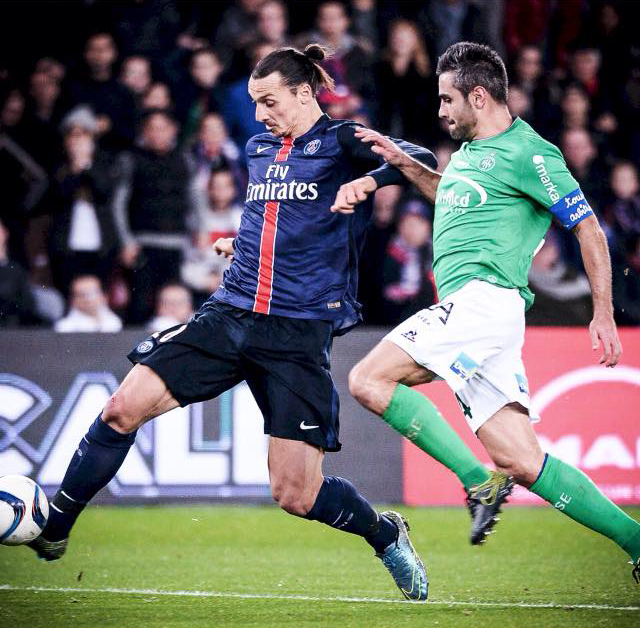 Source: Zlatan Unplugged.