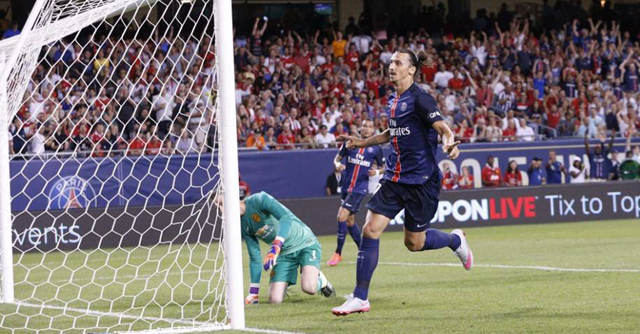 Zlatan keeps scoring in this year's pre-season. Last night he scored the second goal in PSG's 2-0-win against Manchester United.
PSG played a very good game and were clearly the better team. Zlatan played 70 minutes and was voted MVP in the game. Blaise Matuidi scored the first goal.
The win meant that PSG won the International Champions Cup North America 2015, before Man United and New York Red Bulls.
This was the last pre-season game, on Saturday the season starts for real with the French Supercup-final against Lyon.
Source: psg.fr.