Zlatan scored for the second straight pre-season-game last night against Chelsea in Charlotte.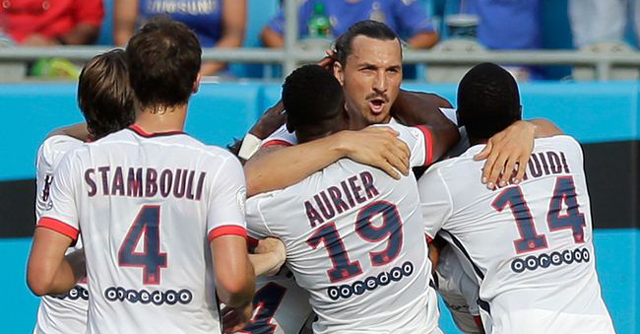 PSG started up front next to Lucas and Augustin. In the 25th minute Augustin took a shot who hit the post and on the rebound Zlatan nicely placed it with his left. His second pre-season-goal in two games.
In the second half both teams made alot of substitutions, Zlatan left the pitch in the 78th minute.
Chelsea's Moses equalized in the second and then Chelsea "won" the game on penalties.
PSG's next game is played on Thursday morning 03.05 CET against Manchester United.
PSG's remaining schedule in North America in July (all times are Central European Time):
30/7 03.05. Manchester United-PSG, Chicago.
Source: psg.fr.