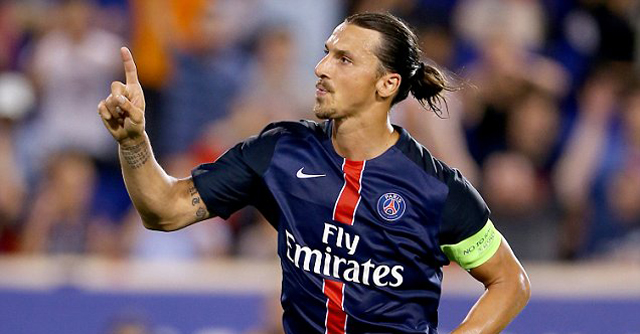 Zlatan scored his first pre-season-goal of the season last night (this morning CET) when PSG beat Fiorentina 4-2.
PSG took the lead by Matuidi and Augustin in the first half, Fiorentina made it 2-1 in the 60th minute. Then Zlatan easily made it 3-1 on a great pass from Lucas, he just tapped it in with his right foot. The game ended 4-2 and PSG are still unbeaten in the pre-season.
Next game is played on Saturday morning 00.05 CET (so Friday night really) against Chelsea.
PSG's remaining schedule in North America in July (all times are Central European Time):
25/7 00.05. PSG-Chelsea, Charlotte.
30/7 03.05. Manchester United-PSG, Chicago.
Source: psg.fr.