PSG won the cup-final against Auxerre and PSG took their fourth title of the season, which was the very first time for the club. Zlatan won his 26th trophy, read his thoughts after the game.
Congratulations to you and PSG, now you can call yourselves French Cup Champions! The final against the 2nd division team, Auxerre ended 1-0 and throughout the match PSG felt like the stronger team. What are your thoughts after the match?
ZLATAN: "It felt alright. You could really tell that it was the last match of the season, not a very high tempo. But the most important thing was winning."
The calf injury that previously stopped you from playing, did it affect you at all and how you moved tonight?
ZLATAN: "I could feel that I haven't played matches for a few weeks."
Tonight's win meant your fourth title this season. Champion's trophy, the French League Cup, Ligue 1 and now the French Cup. Which title do you value the most?
ZLATAN: "All four, because that's what's historic."
In total, you dominated French football, but for the second year in a row Champions League ended in the quarterfinal. What are you going to do until next season to reach even further in Europe?
ZLATAN: "First enjoy my vacation. The rest is all for the club to decide."
You finish the 2014/2015 season by making it into French history books. It's the first time ever that a team wins the French quadruple. How do you sum up this season?
ZLATAN: "Fantastic. This is why I play football."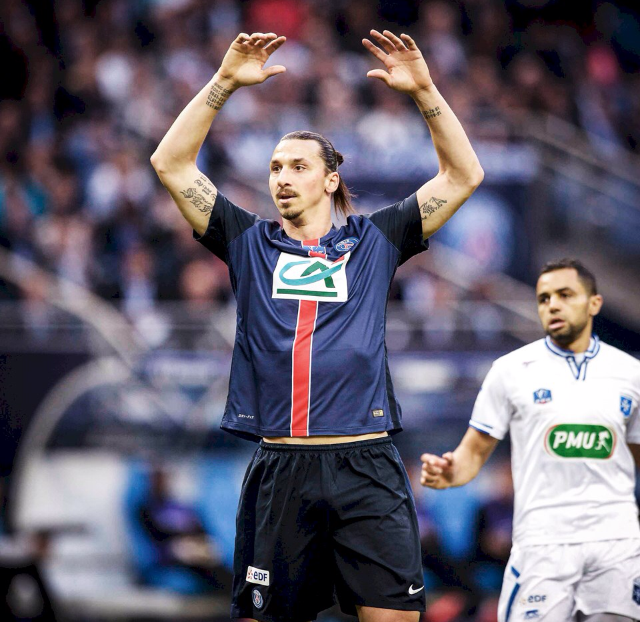 Source: Zlatan Unplugged.