Friday 20.45 Sweden play Moldova away in EURO 2016 Qualification Group G.
The standings in the group after round 4 (out of 10):
1. Austria, 10 p.
2. Sweden, 6 p.
3. Russia, Montenegro, 5 p.
Read the Zlatan Unplugged-interview with Zlatan before the game.
On Friday the Swedish national team is facing Moldova as the qualifiers for Euro 2016 in France continues. What are your thoughts about the match?
ZLATAN: "It's an important away match against a good opponent."
No less than nine of the twenty-three players on the Swedish squad plays, or have played for Malmö FF. Why is it that the team from your hometown manages to foster so many national team players?
ZLATAN: "Because they have a good system for developing young players."
There are rumors of a Swedish striker duo with two previous MFF players who both play in Ligue 1 today; yourself and Isaac Kiese Thelin. How do you think the two of you would work on top?
ZLATAN: "Very well!"
You are the second oldest player and by far the most experienced on the international arena. How do you pass on that knowledge to the younger players on the squad?
ZLATAN: "I try to help them as much as I can with tips and good advice."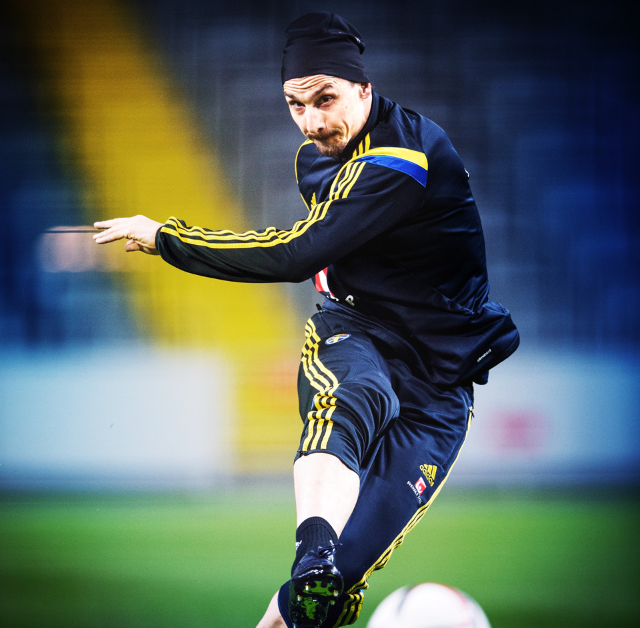 Source: Zlatan Unplugged.