PSG delivered a fantastic performance with only 10 men and beat Chelsea in extra time after David Luiz and Thiago Silva scored. Unfortunately Zlatan (wrongly) was sent off after 30 minutes so naturally his emotions were mixed after the game.
First of all, congratulations on the advancement! After 120 minutes, of which you were reduced by one man for almost 90, PSG eliminates Chelsea in the round of sixteen of the Champions League. What are your thoughts immediately after the final whistle?
ZLATAN: "I'm happy and pissed."
In the 31st minute, you got the red card after a duel with the Brazilian defender Oscar. What's your opinion of the situation and the referee's decision?
ZLATAN: "The ref has no clue of the situation. I retract my legs and at the same time the opponent comes charging in a slide tackle, so it's a 50/50 situation. A red card? – No. After that, I saw eleven Chelsea players around the referee whining. The decision is unacceptable and we should not look away from that just because we went through. When they watch the replay they will see that it's an incorrect decision and revoke it."
You had to follow this epic drama from the sideline instead of contributing on the pitch. How did that feel?
ZLATAN: "I believe in my teammates and know what they are capable of, which they showed today."
What is it that makes PSG succeed in what you failed to do last season – take out Chelsea in the Champions League?
ZLATAN: "We should have eliminated them already last year. That's the difference."
Which players would you like to give special praise after tonight's feat?
ZLATAN: "All of them."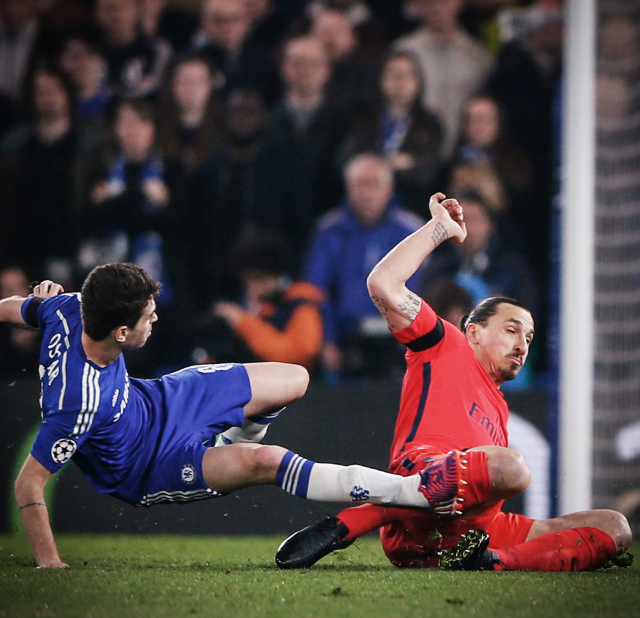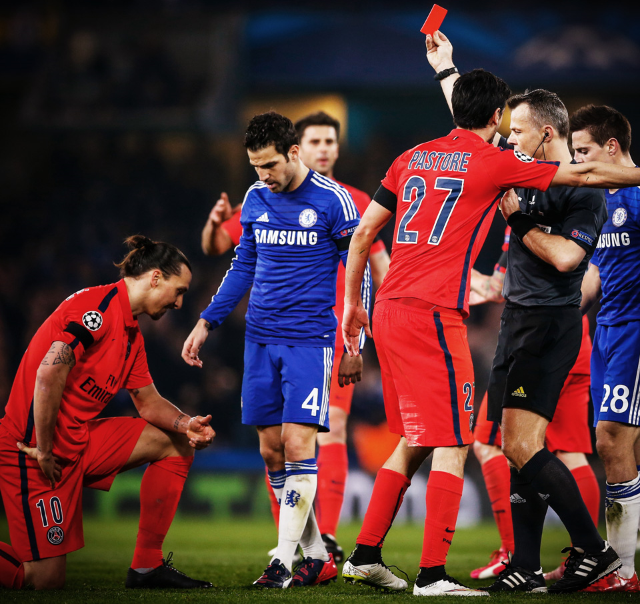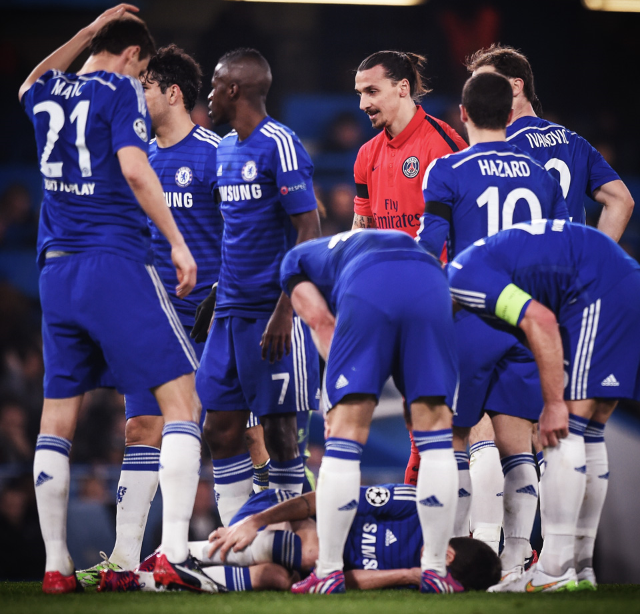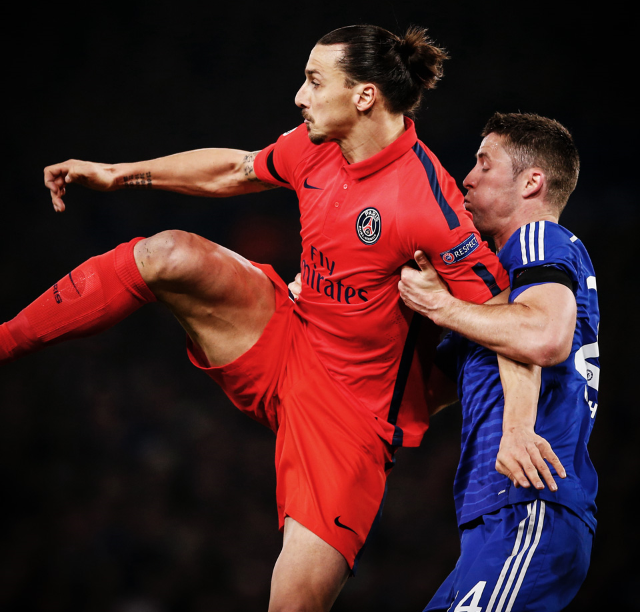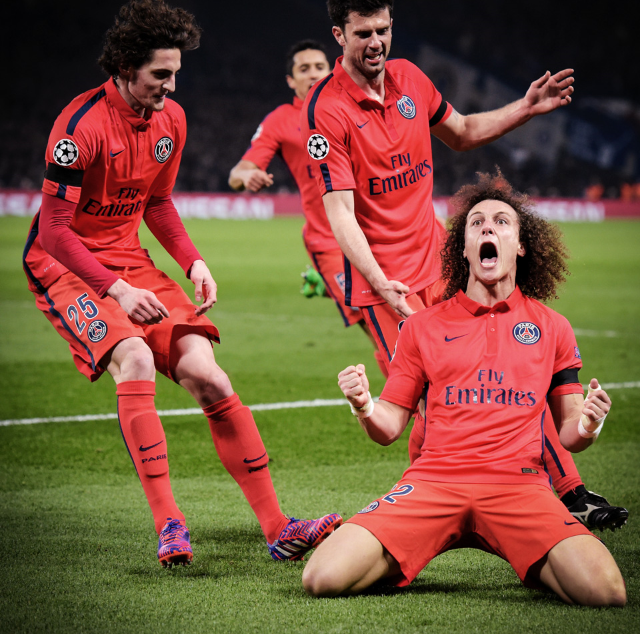 Source: Zlatan Unplugged.