With Zlatan suspended against Monaco in Ligue 1 tonight, PSG played Pastore up front next to Cavani and Lavezzi. It was a very tight game in which PSG were the better team but didn't manage to score. Monaco has kept alot of clean sheets on Stade Louis II this season and tonight they got another one. 0-0 was the end result. No Ibra - No Party.
PSG failed to take the Ligue 1-lead after seeing both Lyon and Marseille lose this round. Ligue 1 standings after 27 rounds 1 March 2015:
1. Lyon, 54 p.
2. PSG, 53 p.
3. Marseille, 50 p.
4. Monaco, 44 p.
Next game is also against Monaco, this time in the French Cup Quarterfinal on Wednesday at Parc des Princes. Zlatan is suspended in that game as well but will be back on Saturday when PSG play Lens in Ligue 1 and then the week after it's time for the second leg vs Chelsea in Champions League.
PSG starting XI today: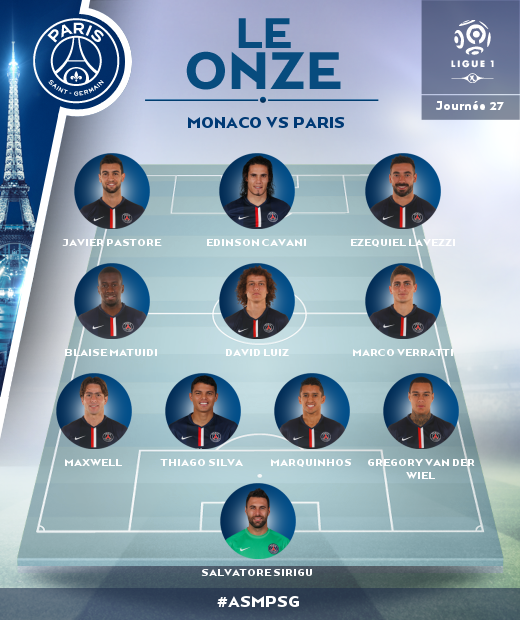 Source: psg.fr.