After resting the last cup-game vs Bordeaux it's time for Zlatan to get on the pitch again. PSG plays 4th placed Saint-Étienne away in the league at 21.00, a very important game. Marseille lost and Lyon won yesterday, so the table is:
1. Lyon. 22 games, 48 points.
2. Marseille. 22 games, 44 points.
3. PSG. 21 games, 41 points.
4. Saint-Étienne. 21 games, 40 points.
Tonight you are up against the top-team Saint-Etienne who is fourth in Ligue 1 for the moment, one point behind PSG. Your last match was the 5th of January when you managed to win 1-0. What are your thoughts about tomorrow's match?
ZLATAN: "Just as the last match against Saint-Etienne I believe it will be a tough match on a rough pitch."
In your last match Laurent Blanc chose to rest you. Do you think you have benefited from not playing the last week – and in that case, in what way?
ZLATAN: "Right now we are in a heavy period with many matches. It's an advantage to circulate more players so everyone is as fresh as possible."
The league is unexpectedly even with Lyon in the lead with 45 points, 4 more than your PSG. Marseille is also ahead of you with 44 points. Are you surprised at the development of the season?
ZLATAN: "We have made a few mistakes and that's why the table looks the way it does. But we will set things right before the season is over."
After a period where things haven't been running so smoothly, tomorrow you enter Stade Geoffroy Guichard with three straight wins. Does it feel like you are about to find your old self, a winning PSG?
ZLATAN: "We are on the right course. Now we just need to continue the same way and make sure that we get even more solid."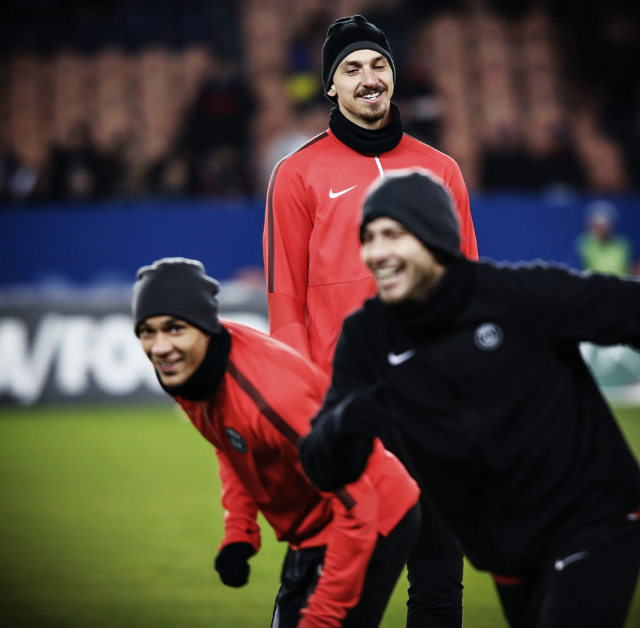 Source: Zlatan Unplugged.