PSG won the first game of the year against Montpeiller and Zlatan scored once and made an assist. Read what he had to say after the game.
One goal and one assist in a 3-0 win on a difficult away pitch, against defensively strong Montpellier. Are you happy with the start of 2015?
ZLATAN: "It's always good to win. So yeah, we start the year well."
The pitch looked sub-standard to say the least. How was it to play on and how much did it affect the overall match?
ZLATAN: "Worst pitch ever. You can't play on a pitch like that."
You were involved in your first goal, you got the ball to Clément Chantôme, who got to score his first goal in the PSG jersey since 2012/13. Judging by the roar it seemed like a goal that has been awaited for a long time?
ZLATAN: "It was important to score the first goal, especially since the pitch was so rough."
Fifteen minutes later, you put a nail in the coffin when you got a controlled header in the net to 2-0. It was your fist goal since the CL match against Barcelona on the 10th of December. Was it a good feeling to get back on the scoreboard again?
ZLATAN: "After all I've been through it is so good to be feeling fine physically. And the goals will come, that doesn't worry me."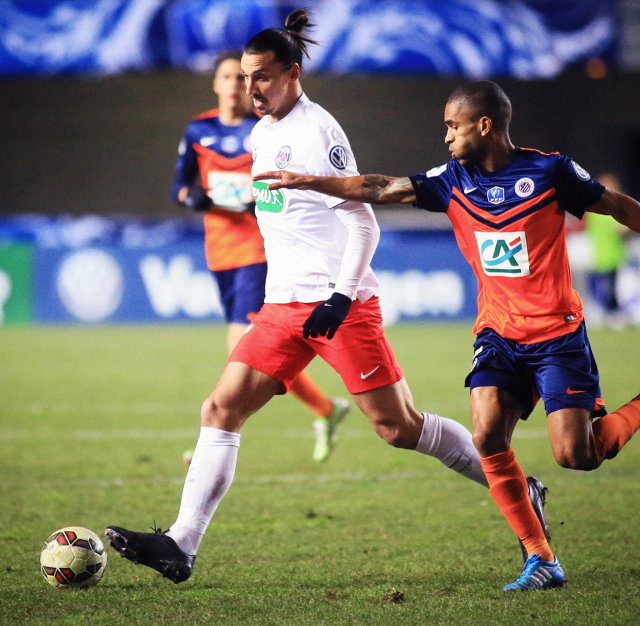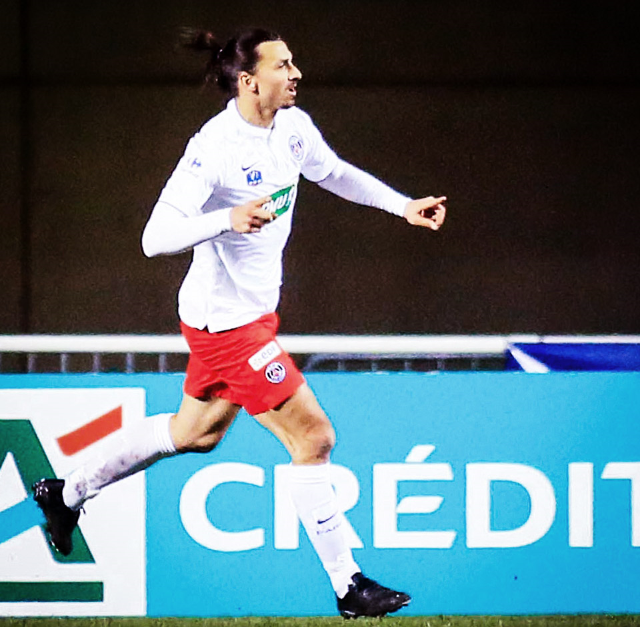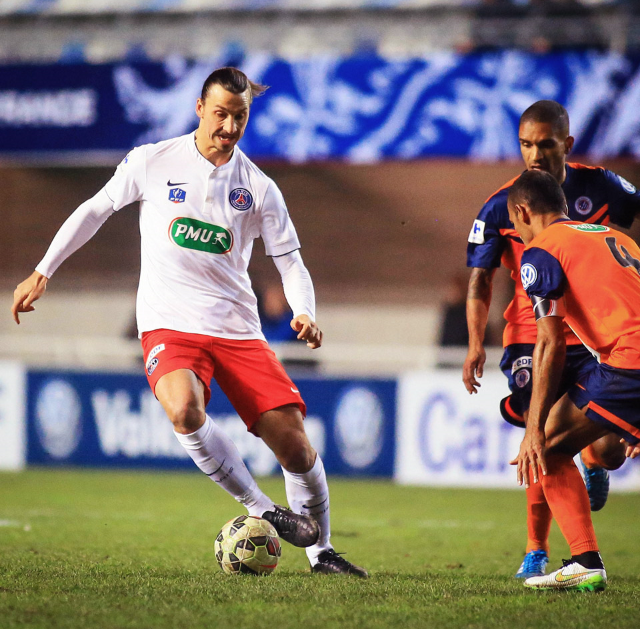 Source: Zlatan Unplugged.