Ajax wanted to secure third place in the group and played with very high pressure from the get go. You didn't seem comfortable the first half-hour, was the high pressure unexpected?
ZLATAN: "No, it was expected – Ajax does it really well."
Several times during the first half you seemed very annoyed with the rulings on the pitch. Was it just in the heat of battle or did you think that the referee made many incorrect decisions?
ZLATAN: "It's just something that happens. I have my opinion, but I guess the referees have a better view."
Ajax managed to equalize in the second half and immediately you changed gears and started to play more aggressively, which paid off. In the 79th minute you ignite Parc des Princes with 2-1 from a difficult angle. Describe the feeling.
ZLATAN: "It felt great. But I need to get 100 % physically fit and I do that by playing more matches."
Then you go on to seal the game with Cavani's 3-1 after a real blunder by the defense. Now it's all in your own hands to win the group in the last round, away against Barcelona. How important is it to win the group?
ZLATAN: "It's definitely an advantage to be number one considering the teams that are in first place in the other groups."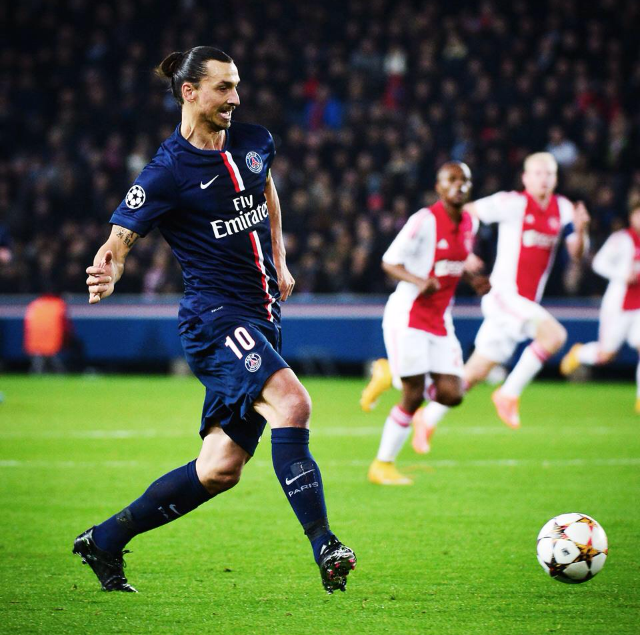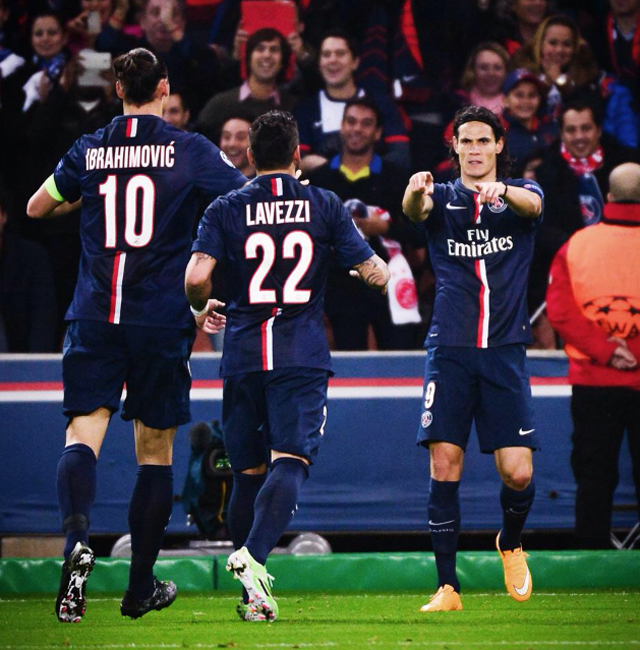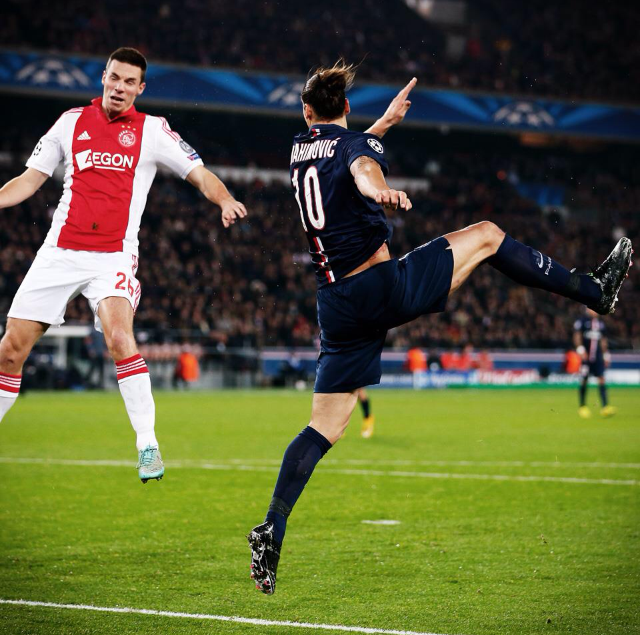 Source: Zlatan Unplugged.