PSG beat Metz 2-3. Read Zlatan's thoughts after the game.
0-2 after the first half and when the referee puts the whistle in his mouth after 90 minutes the scoreboard says 2-3. Are you happy with you performance against Metz?
ZLATAN: "We were not at our best today. We started the match well, but later on we lost the rhythm."
The PSG squad missed David Luiz, Lucas Moura, Verratti, Bahebeck, and Douchez. And already before the second half you were forced to make two substitutions as Cabaye and Motta walked off. Do you think that the match – and especially the second half – would have looked different if all players had been available?
ZLATAN: "Yes, of course we are at our best when everyone is available, but even if we are missing certain players we should be able to win anyway. "
Speaking of injuries, how did your heel injury affect your performance today?
ZLATAN: "It doesn't feel great. But that is something I have to work my way through and the best way to do that is by playing matches. "
Both 0-1 and 2-3 were goals that was really close to being "your goals", but in the end it was Pastore and Lavezzi who got the ball across the goal line. Does it feel frustrating not to get the goals, or are you just happy to see the two Argentinians celebrate instead?
ZLATAN: "Everything is cool as long as it's goal. What's most important is that we win the match."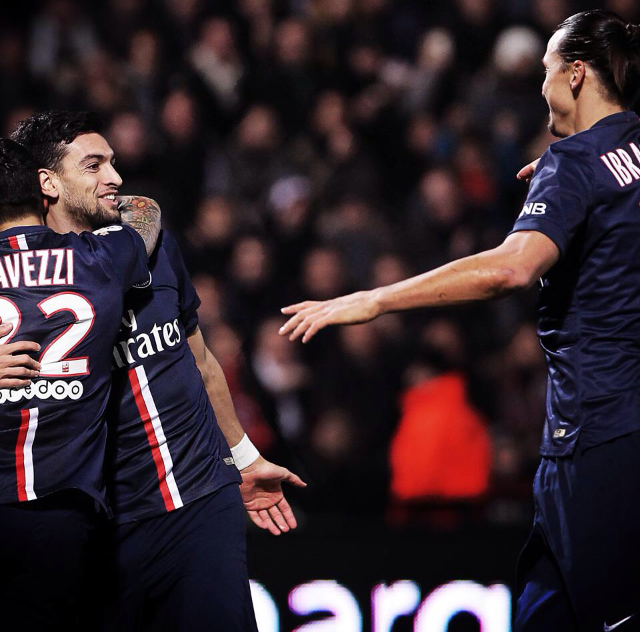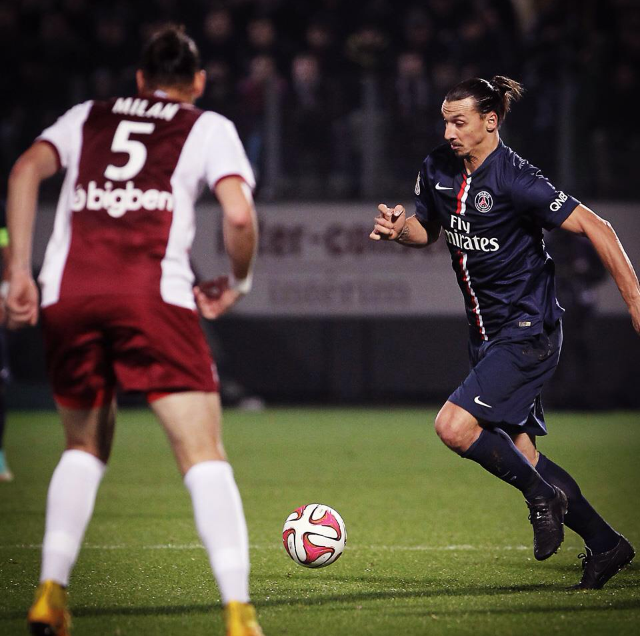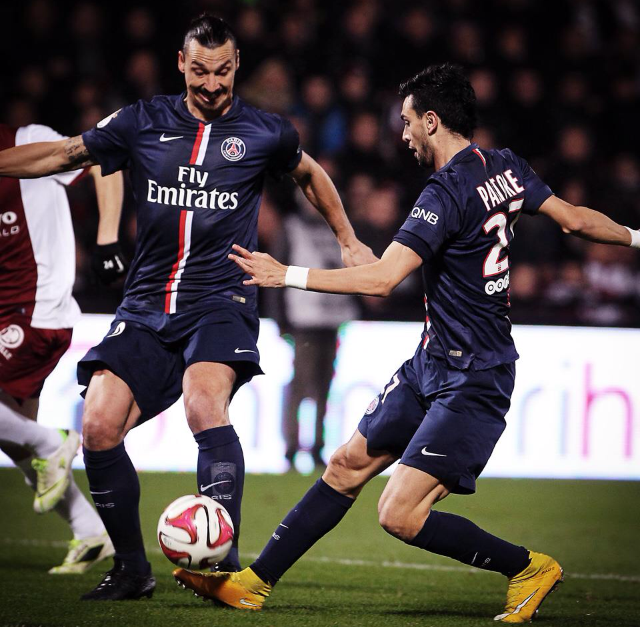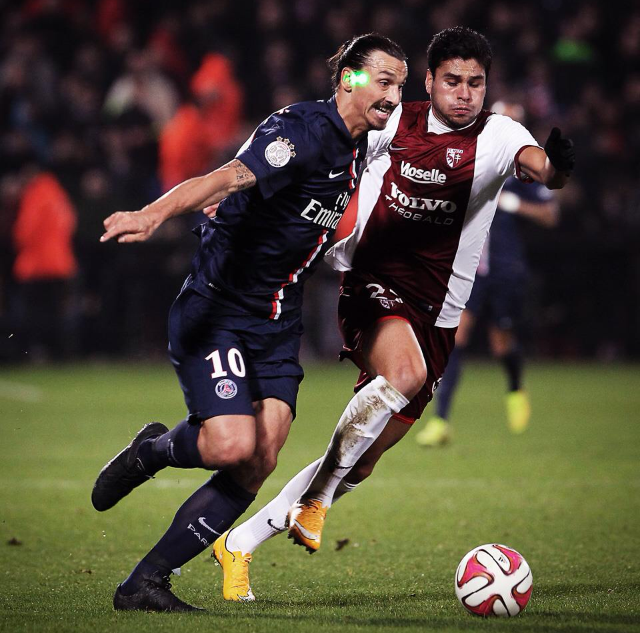 Source: Zlatan Unplugged.