FIFA PUSKÁS AWARD.
Last season Zlatan's crazy wondergoal against England was nominated to FIFA Puskás Award, which goes to the greatest goal in the world. Not only was it nominated, it was voted the winner.
And now he has been nominated again.
Zlatan's goal against Bastia last season is considered one of the top 10 greatest goals scored this past year and now it's up to the fans all over the world to vote.
The candidates are: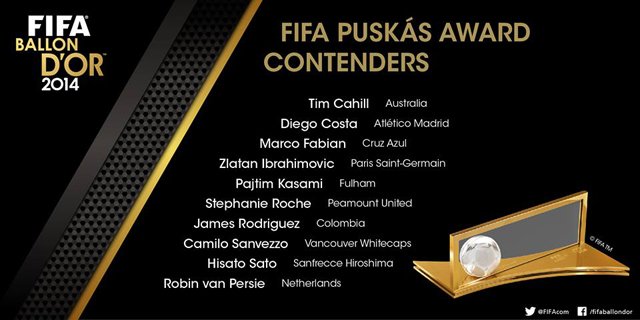 Source: fifa.com.